WHY WE NEED YOUR HELP: "The Carousel Bar"
The theme this year is "The American Dream."
In Fear & Loathing in Las Vegas, Raul Duke says, "We came here to find the American Dream, and now we're right in the vortex" while riding a carousel in Circus Circus.
So, of course, as a Hunter S. Thompson-themed camp (www.visitBatCountry.com) we HAD to build the rotating Carousel Bar.
It is almost complete. It needs some funding to make it perfect (and stock it with libations) for all the Black Rock City residents. We were recently placed on the Esplanade which means it will get much more visibility (& serve many more drinks)
While we are thrilled to be able to offer this gift to the Playa, it would be great to offset some costs, as well. (to give an idea of personal expenses, gas alone for the Hugmobile will be over $1250)
So, if you would like to help Bat Country gift the Playa, that would be awesome! And if you are Playa bound, we hope you will join us for a spin and a drink.
(kip@rollingwheel is the project's contact person. Make sure your mailing info is included in your paypal submission!)

A GIFT FOR YOU
Yes, I have have a gift for you!
I had DVD's made to give as gifts at Burning Man and on the HugTour last year.
I would love to give you a copy! It's full of Grandpa Caleb's love as well as a few surprises.
If I see you in person on the Playa, I'll hand you one in person.
OR, if you want to donate $10 or more to my burning man camp fundraiser, I'll joyfully send a copy to your house.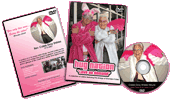 "Love on Demand"
WANNA BURN?
If you would also like something brought to the playa and burned on your behalf, I would love to do that for you!
Preferably something I can print out. Contact me @ Halcyon AT HugNation DOT com to make purge & burn arrangements.
Our Playa location: